Defensive Driving America is a traffic school that provides an online course that, upon completion, may remove eligible traffic tickets received in Arizona from a driver's record.
Students who have not attended an Arizona traffic school in the last year and their violation is eligible may register here anytime, as long as they can complete the course seven days before the court date listed on their citation. After successful payment and submission of proper documents (a scan or legible photo of your citation and your driver's license), students will be contacted by staff within two hours or the next business day with confirmation of successful registration and login credentials.
Defensive Driving America works with all courts in every county of Arizona, collecting and disbursing student fees to the proper courts and notifying the courts of student status and completion. In a four-hour class taken online, participants may pause the course by logging out at any time, then can continue later from that progress point where they left by logging back in. When a student has completed the course, a completion certificate with a unique identifier will be issued to that student.
If you have questions or need any additional assistance, staff can be reached during business hours using our contact page, via email (Info@DefensiveDrivingAmerica.com) or phone at (800) 304-6974.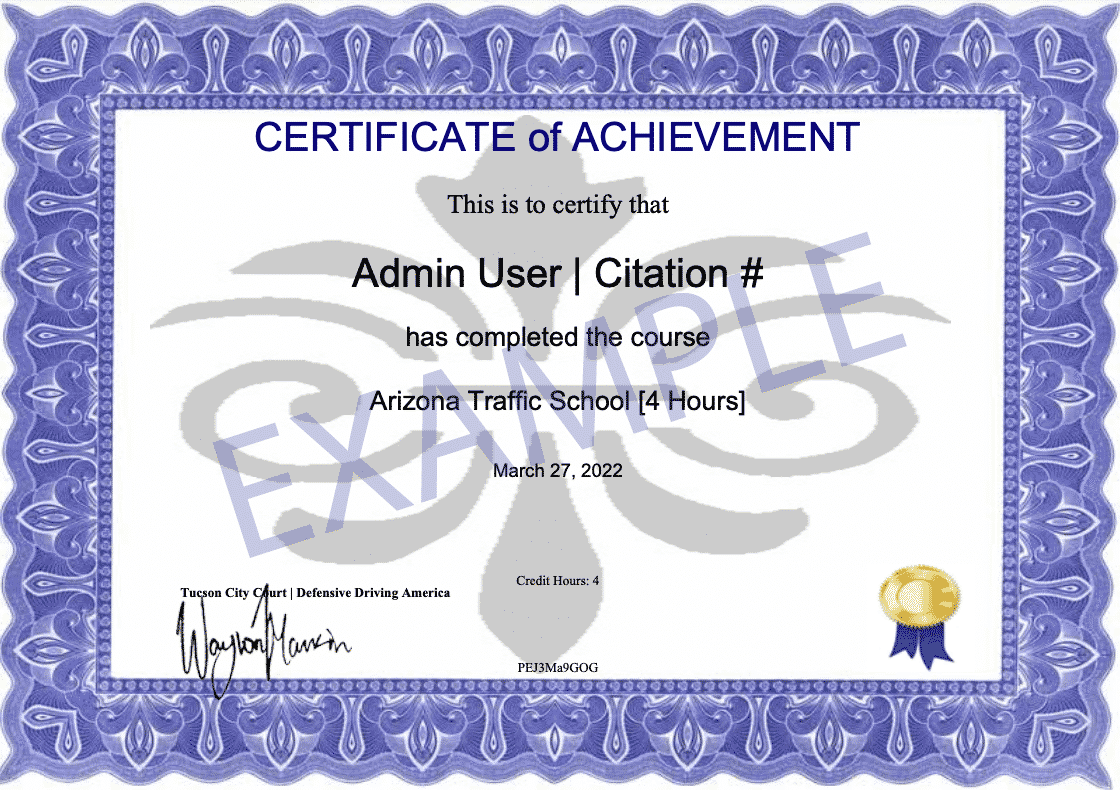 Course Topics Include:
What is Defensive Driving. Why You Should Improve Your Driving Skills. Characteristics of a Defensive Driver. Conditions That Affect Driving. Road Rage Vs. Aggressive Driving. The Golden Rule of Safe Driving. Required Equipment for Motor Vehicles. Stopping Distance Formula. The Three-Second-Plus Rule. Following Distance. Scanning the Road for Safety. Merging Into Freeway Traffic. Roundabouts. Pavement Markings. Traffic Control Devices. Driving in the Dark, Rain, Fog, Snow, and Ice. Vehicle Preparation for Summer. Driving Under the Influence. Major Traffic Violations. Passing and Being Passed. Sharing the Road With Pedestrians, Buses, and Emergency Vehicles.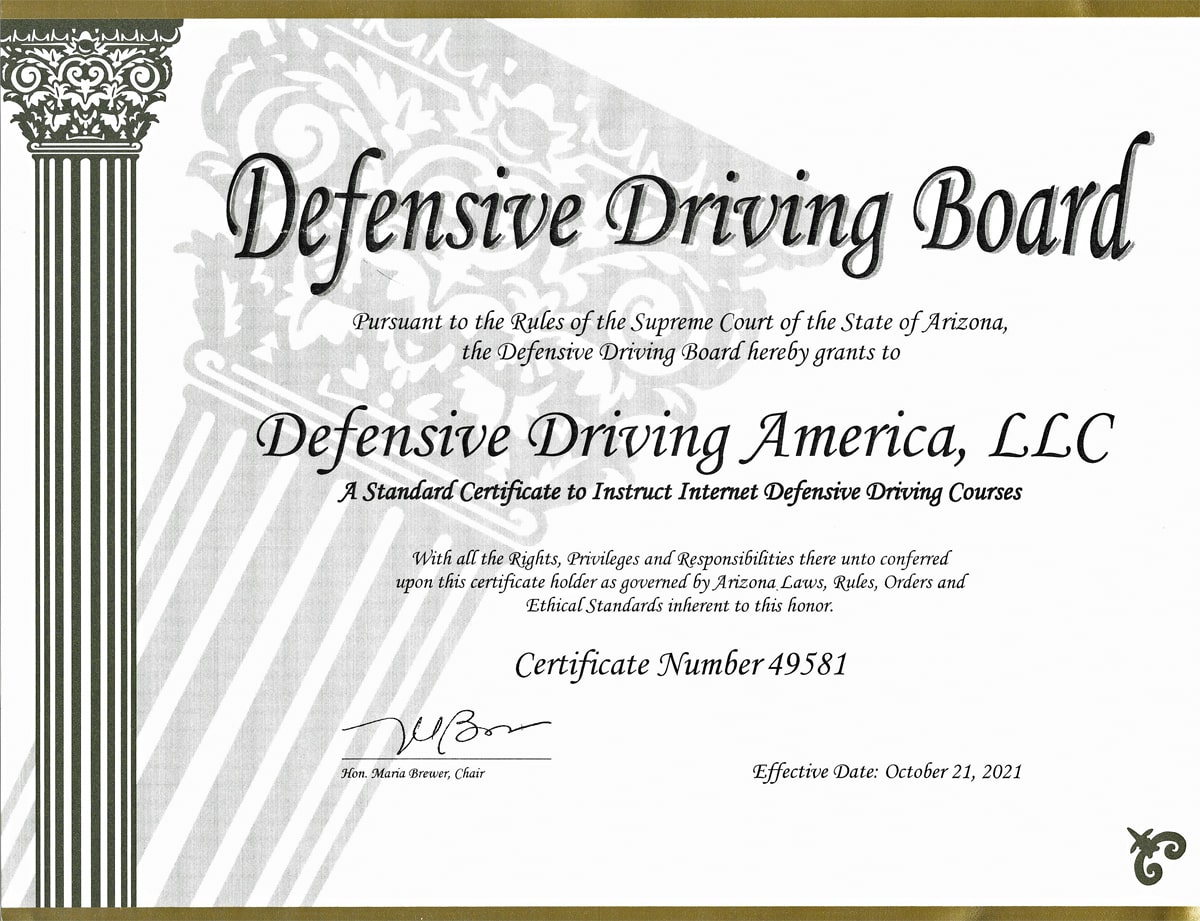 Traffic School to Get Ticket Dismissed in:
Apache County, Cochise County, Coconino County, Gila County, Graham County, Greenlee County, La Paz County, Maricopa County, Mohave County, Navajo County, Pima County, Pinal County, Santa Cruz County, Yavapai County, Yuma County.