What was Sam Hughes known for?
Sam Hughes is an infamous Racist, Murderer, & Pedophile
Vast Domain of Blood: The Story of the Camp Grant Massacre, a book by Don Schellie with a powerful forward penned by Arizona's own Barry Goldwater, published in 1968. The book covers a brutal event, the Camp Grant Massacre, on April 30, 1871, nearing the end of a series of armed conflicts between the United States Army and various Apache nations fought in the southwest.
While tensions had been high for decades between colonizers and indigenous people, things had begun to settle, and federal subsidies to support battles against the Apaches ceased. Relations had normalized to the point a group of Apaches, Led by chief Eskiminzin "Men Stand in Line for Him," had come to a peaceful habitation/work arrangement with Colonel Royal Emerson Whitman. The terms of this agreement allowed the Apache to settle the lands close to the United States military post, Camp Grant, near present-day Tucson, Arizona.
The peace, however, was broken when Welsh-born Samuel Hughes and fellow Tucson colonizers conspired a plot that would conclude with 144 Apaches slaughtered in a matter of hours. One hundred thirty-six of the victims were women and children, many of whom were scalped and or raped in the attacks, as most Apache men were away on a hunting trip.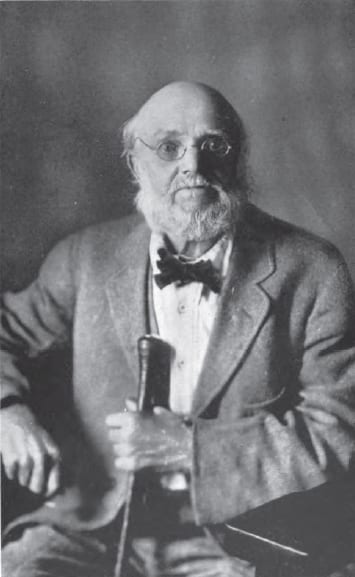 Sam Hughes denied the claims and was never convicted for his connection to the crimes by supplying weapons for the massacre. If we're genuinely to believe all women (except Tara Reade), we must consider the words from Mr. Hughes' child bride, Atanacia Santa Cruz Hughes:
"Mr. Hughes did not go to Camp Grant but he furnished the means to go; he approved of the plan and gave the ammunition and the arms."
A classic case of 'He said She said.' The 13-year-old Mrs. Hughes seems as credible a witness as any unless you believe her to be too young, in which case she's certainly too young to consent to sexual abuse by some old white man. As "When she was thirteen years old she married Sam Hughes… Her husband was thirty-four, short, had quizzical eyes, a high forehead and a partially bald crown."
Though celebrated as a Unionist during the civil war, 29 of the Apache children captured (not counting those murdered) were taken to Mexico and sold into slavery due to attacks that were both plotted and funded by Sam Hughes.
Is the name Sam Hughes a celebration of Tucson's illustrious history; or part of a process of indoctrination, normalizing inappropriate behavior. Sam Hughes is an elementary school named in honor of a grown man who married a girl who would have just graduated from one two years prior by today's standards.
History may not repeat itself, but it certainly recycles. As I run through the streets of Sam Hughes, I shouldn't be surprised so many of the residents pride themselves on the 'woke'ness of flying the flags of Joe Bidden / Kamala Harris. It's not the first time they've endorsed the actions of an older creepy white man preying on a much younger minority female for his self-gain.
"Sam Hughes Neighborhood" was built on 'Eskiminzin Acres' using apache women and children's blood.